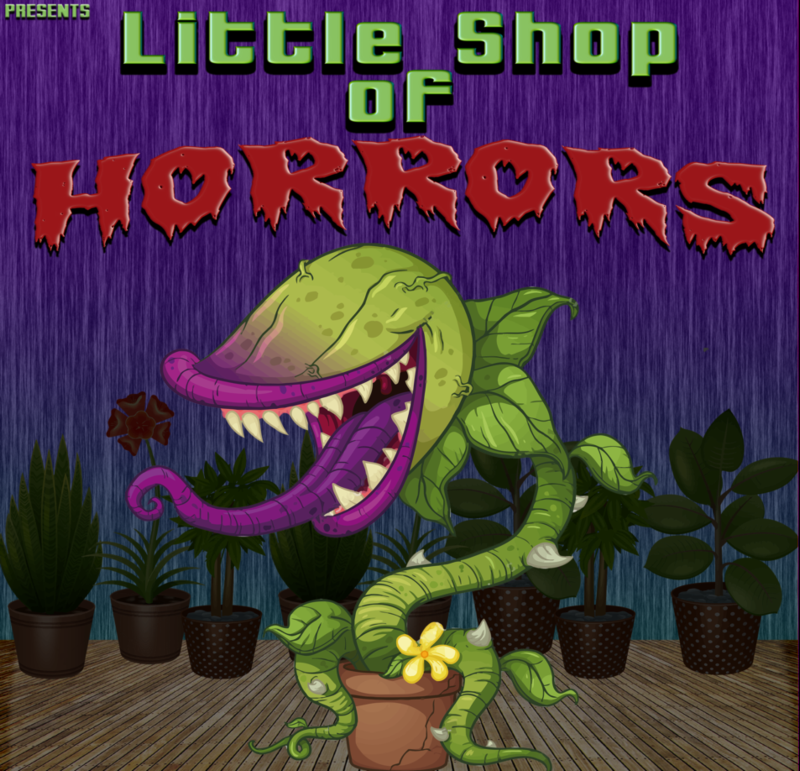 The famous musical about a man-eating plant convincing a mild-mannered flower-shop clerk that finding fame, fortune, and true love is only a few grisly feedings away.
October 7th – 23rd
Friday / Saturday 7:30pm
Sunday 3:00pm
$15 / $12 seniors / students
SCARY PLANT ART CONTEST!!
Build your own creepy plant and bring it to the show for $3 off and a chance to win a prize!
Click here for more details
Tickets available at the door or online now (click here)!