Auditions for Larry Shue's The Nerd.
March 4th and 5th,  7:00 to 9:00 pm.  (See our Auditions page for more details).
---
---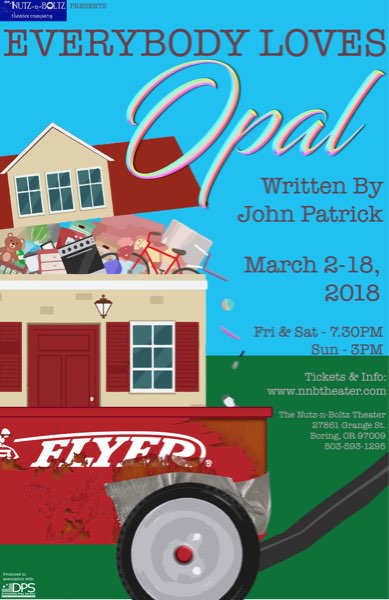 Fridays / Saturdays  –  7:30pm
Sundays  –  3:00pm
Tickets available at the door or online now!
---
---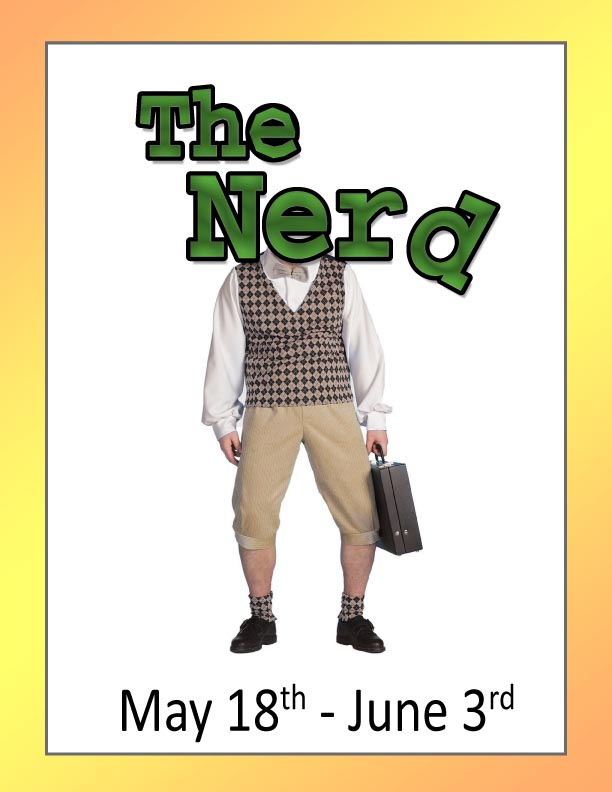 ---
---
September 29 – October 15

Dial M for Murder

A thriller about a jealous, unstable husband who plans the perfect murder of his wife.
December 1 – 17

Come on Jeeves
An impoverished and somewhat doltish nobleman finds himself unknowingly rescued from one scrape to another by his esteemed, and perfectly mannered manservant, Jeeves.
March 2 – 18

Everybody Loves Opal
A comedy about hording.  Opal collects any and everything her wagon can carry.  When three na're-do-wells concoct a plan to bump her off for the life insurance, calamity ensues.
May 18 – June 3

The Nerd
A hysterical comedy about an architect who finds his life thrust into chaos with the rather unexpected arrival of a tactless, hopeless, classless clod.  Can he get rid of the nerd before violence erupts?
June 26 – July 1

Summer Kids Performance Camp
Ages 6 – 15 can sign up to take part in our Summer performance camp, culminating in a free one-act performance starting the campers.
---
---