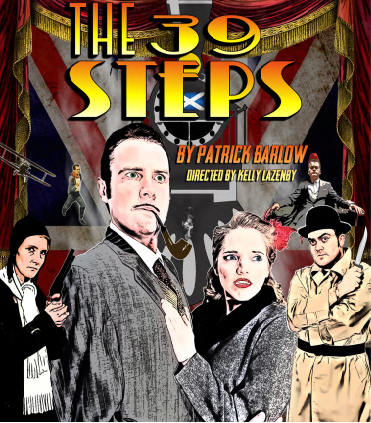 The Tony and Drama Desk award-winning comedy based on the film The 39 Steps by Alfred Hitchcock (plus several of his other films).  Set in the film-noir of the 1930's, four actors portray over 150 parts to a thrilling, harrowing, and thoroughly silly ending.  More fun could not be had if you were being chased by foreign spies across the Scottish moors while handcuffed to someone yourself!
May 19 – June 4, 2017
Fridays / Saturdays  7:30 pm
Sundays 3:00 pm
Tickets on sale at the door or online now!